Following up on Mark's suggestion in the earlier post, here is a "transcription" of Bass's titles into comics form, based on screen caps.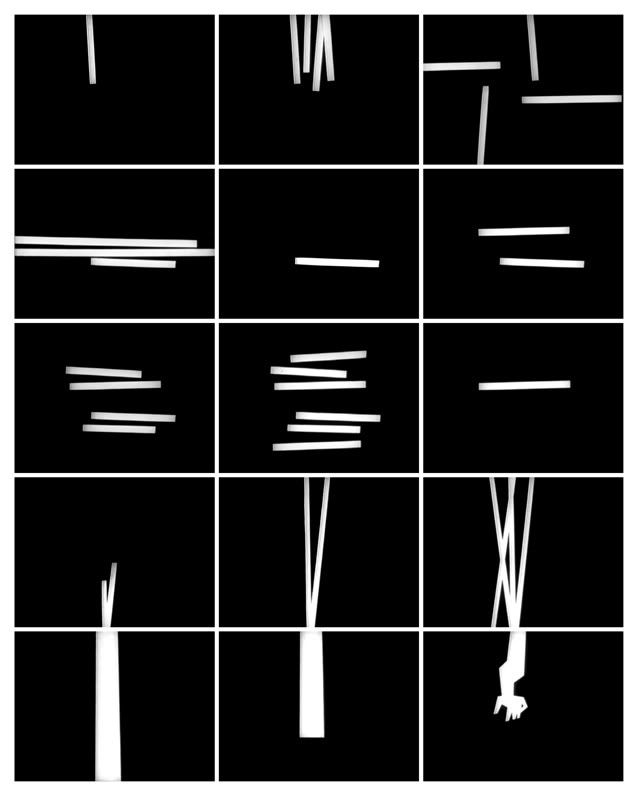 I cheated a bit with panels 13 and 14, because there are only 13 "stable" states in the title sequence, and 13 panels do not fit nicely into a grid. So I assigned the stable states to panels 1-12 and 15, and for 13 and 14 I used "in-betweens. " Still, I think it works nicely. A longer strip could be done using many more of the in-betweens.
Edit: now that I look at it, it kind of reminds me of the I-Ching. Just look at that eighth (and central, though not consciously intended as such) panel.